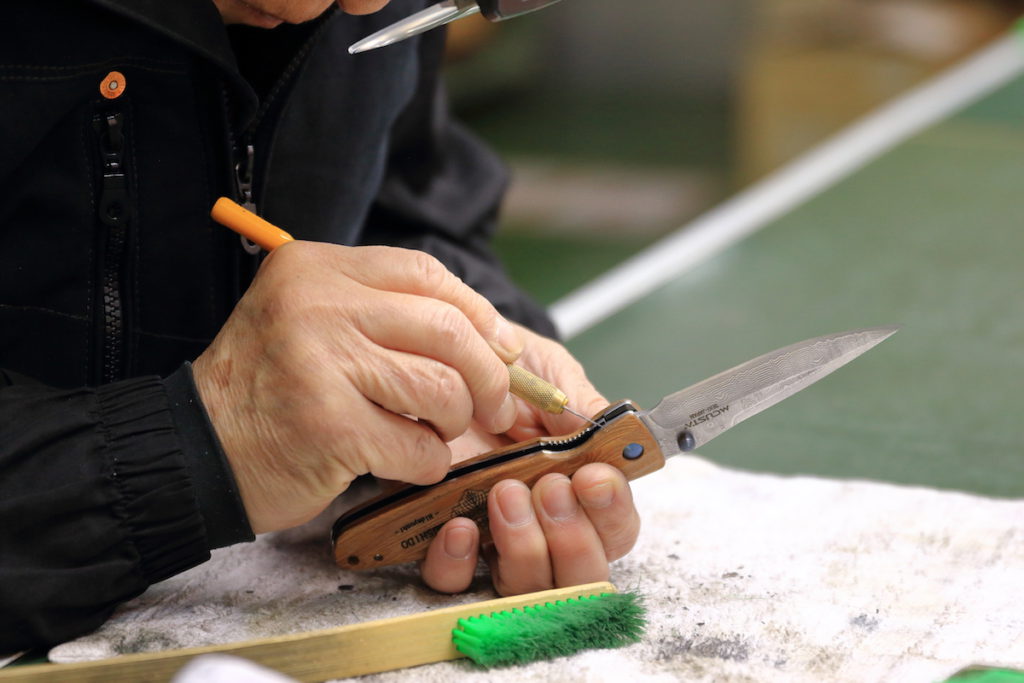 MCUSTA was established in 2000.
We started to look for a way to produce knives that would be accepted in markets and consider what kind of manufacturing method would be effective over and over.
We have been seeking the way how we will make the most out of our techniques accumulated through 40 years in manufacturing SILKY scissors. While continuously developing our techniques little by little, it has become clear that we have "the synthesis between precision created by using the Japan's cutting edge technology and elaboration made by traditional Japanese craftsmanship passed down for centuries."
"Man Machine custom" shows its concept, and MCUSTA is the one which is branded. It is can be said that the production form is a workshop organization which is positioned between mass production with division labor and customization.
We have been bringing our technical level up step by step while requiring human resources who can be successful in our workshop organization. At the same time, we will develop products introducing cutting-edge machinery gradually to further improve.